Enhancing Your Network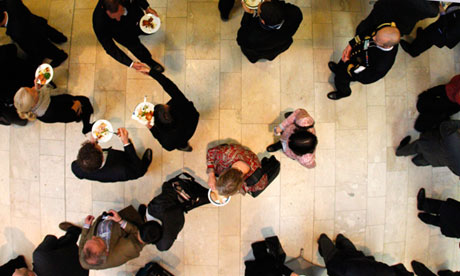 It's no secret, the path to becoming a successful entrepreneur is as varied as the entrepreneurs themselves. There is no one way to succeed with your business, although there are certain tools and skill sets that will undoubtedly serve you well in the long run. So what are certain steps that young people with aspirations of becoming an entrepreneurs should take to enhance their chances of eventually finding success with one of their ventures? I have written about the mindset and skill sets that serve entrepreneurs well – particularly when starting out, here. However, there are other tangible steps that young people can take to help get their ideas and ventures of the ground.
Networking Basics
The term "networking" is often thrown around when it comes to building out your career – whether you are an entrepreneur or a lifelong academic, the people that you know both personally and professionally undoubtedly have the potential to help in your own career development, just as you have the power to help those that you know. You never know how putting a colleague looking to change careers in touch with someone from your past who is currently working in that field may result for your peer. This could end in a conversation, a referral, or even an actual job. And the same is true for you. Reaching out to people you already know or have ties to is an important place to start in drawing leads from your current network.
Building an online Rapport
But what does it look like, exactly to make an earnest attempt at expanding your network in a way that is not only beneficial for you, but for these other people? Living in the information age puts us all in a unique position when it comes to building our networks. We have instant access to the leaders in our field through social media, as well as immediate access to information about our respective sectors. That means, that if you have an internet connection, you have the power to identify who the leaders are in your industry, and figure out who you can cultivate an even stronger professional relationship with that you already know.
Build your professional identity through sites like Linkedin, Twitter and Facebook and do some research on smaller social networks that pertain to your professional interest areas. Start connecting with people that you actually know, and then start to engage with people that you want to know.
These networks can also help you really comb through your existing network for people that you should get to know better. In the meantime, you can also start expanding your network. Ask for people you already know to introduce you to people that they know that you would like to know (and always offer and follow through on extending them that same courtesy).
Stay Involved IRL
Additionally, make sure that you go to industry events and get involved in niche groups that are related to your work and to your interests. Making sure that you continue engaging in your own interests and personal hobbies is important for a few reasons. First of all, it will help to keep you balanced, but it will also naturally expand your network with people that you might not have met otherwise. So join that soccer team, take that oil painting class make time to do what it is that you enjoy, and you will create new opportunities to meet interesting people that you may not have otherwise. There are also a number of conferences that provide great opportunities for you to meet others in your industry. It's worth investigating some of these to see if they are worth your time. And if you feel that this is worth it, make the most of your time there, and do plenty of research on the other attendees beforehand! HBR is a great resource for information on the topic of networking particularly as it pertains to the entrepreneur.